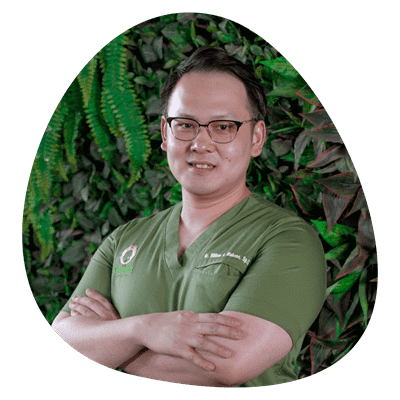 Dr. Thomas Chayadi, Sp. Og
Speciality: SpOG
Graduated with cum laude predicate from the Faculty of Medicine, University of Indonesia with specialization in obstetrics and gynecology, Dr. Thomas Chayadi has an impressive list of his participation in various training programs to improve his medical competence. Among others, the IVF Expert Forum – Improve Quality of Ovarian Stimulation in IVF with HP-hMG, Approach on Placenta Accreta Diagnosis and Management in Cipto Mangunkusumo General Hospital, and Ultrasonography Skills Training Program for Gynecology Specialists.
Also recorded, Dr. Thomas has high flying hours and practices providing obstetric and gynecological services at various well-known hospitals in the country.
Study addict and connoisseur of work, Dr. Thomas admits he has "weaknesses". "I too enjoy meeting sessions with patients. Listening to their dreams of having a baby, then designing together the best plan for a couple's pregnancy, makes my life feel special," he admits.
Already married, Doc? Dr. Thomas replied, "Later, yes. I'll see the patient first.