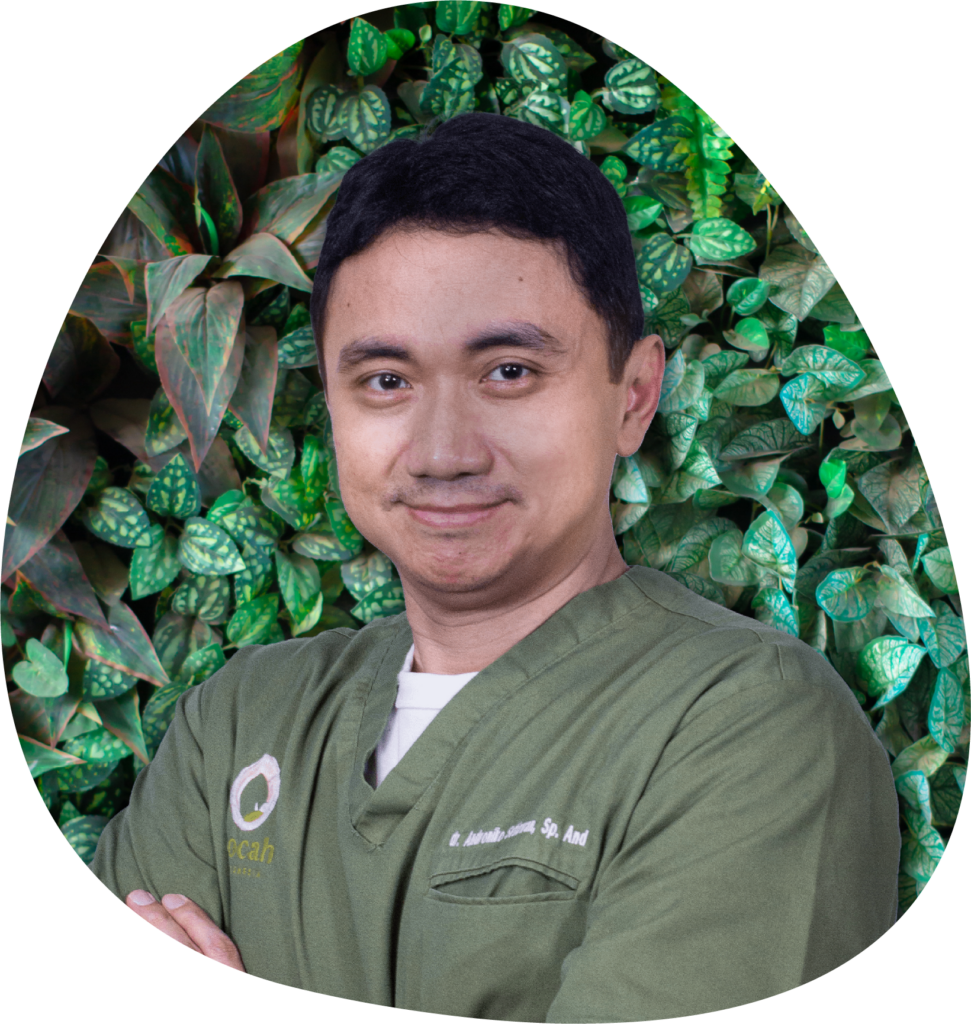 dr. Surya Adi Pramono, Sp.OG, Subsp. FER, MIGS
| Day | Time | Location |
| --- | --- | --- |
| Monday | 5:00 PM – 9:00 PM | Jakarta |
| Wednesday | 5:00 PM – 8:00 PM | Jakarta |
| Thursday | 5:00 PM – 7:00 PM | Jakarta |
| Saturday | 9:00 AM – 1:00 PM | Jakarta |
Specialization: Sp.OG, Subsp. FER, MIGS
Doctor's Profile
Dr. Surya Adi Pramono, Sp.OG, Subsp. FER, MIGS, or commonly known as Dr. Surya, completed his residency in obstetrics and gynecology at the University of Udayana, Bali. With a keen interest in the field of fertility, Dr. Surya is also a certified consultant in Reproductive Endocrinology and Infertility from the University of Indonesia. Furthermore, Dr. Surya actively participates in various training programs, such as Minimal Invasive Gynecological Surgery (MIGS) at ESGE Oldenburg Hospital, Germany, and Training of Trainer ESGE Laparoscopy Surgeon at ESGE Training Center Leuven, Belgium.
As a specialist in obstetrics and gynecology, Dr. Surya is actively involved in various workshops, including the Workshop on Poor Ovarian Response AOFOG in Denpasar, the Workshop on Suturing Laparoscopy at the 9th National Congress IGES in Jakarta, Training in Natural Orifice Transluminal Endoscopy Surgery in Thailand, Laparoscopy Radical Hysterectomy Advance in ESGE Antalya, Turkey, and many other workshops organized by reputable national and international organizations.
Dr. Surya actively contributes to several research projects and has published work in various national and international journals. He also achieved the first-place award for Oral Presentation in PIB Perfitri 2018 in Yogyakarta. Currently, Dr. Surya resides in Jakarta with his family and enjoys engaging in sports during his leisure time.
Educational Background
Faculty of Medicine, Atma Jaya University
Specialist in Obstetrics and Gynecology, Udayana University
Subspecialist in Reproductive Endocrinology, University of Indonesia
| Day | Time | Location |
| --- | --- | --- |
| Monday | 5:00 PM – 9:00 PM | Jakarta |
| Wednesday | 5:00 PM – 8:00 PM | Jakarta |
| Thursday | 5:00 PM – 7:00 PM | Jakarta |
| Saturday | 9:00 AM – 1:00 PM | Jakarta |