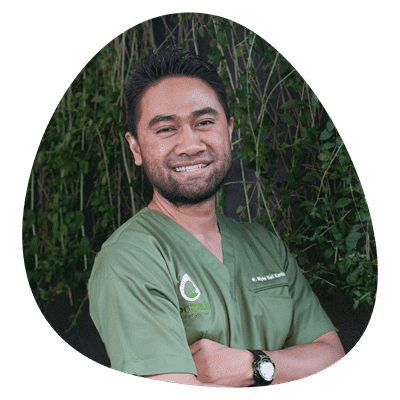 Speciality: Sp. OG – KFER
dr. Riyan Hari Kurniawan has completed his specialization in Obstetrics and Gynecology from the University of Indonesia, Jakarta. He has completed Minimal Invasive Surgery on Infertility course at the 6th Congress of the Asia Pacific Initiative on Reproduction (ASPIRE), Jakarta, Indonesia.
He has attended the workshop on Simulation of Embryo Transfer at the 8th Congress of Asia Pacific Initiatives on Reproduction (ASPIRE), Taipei, Taiwan. dr. Riyan has participated as a speaker and instructor in many of the workshops in Jakarta, Indonesia. dr. Riyan lives in Jakarta with his wife and 3 children. In his spare time, dr. Riyan enjoys Aceh and Middle Eastern food and love for trying new restaurants.