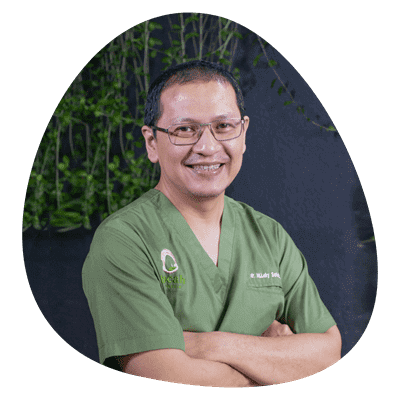 dr. Luky Satria, Sp.Og. (K)FER
Specialty: Sp. OG, K-Fer
Dr. Luky Satria has completed his specialization in Obstetrics and Gynecology from the University of Indonesia, Jakarta. He got his advance Laparoscopic training from Avellino, Italy. He completed Clinical Fellowship in Minimally Invasive Surgery from KK Women's and Children's Hospital, Singapore and also Fellowship in Minimal Access Surgery from Laparoscopy Hospital, New Delhi, India. Dr. Luky has many publications of Endometriosis and Laparoscopic surgery.
Dr. Luky is a member of the Indonesian Medical Association, Indonesian Obstetrics and Gynecology Association, American Association of Gynecology Laparoscopy (AAGL) and Asia Pacific Initiative on Reproduction (ASPIRE). He is dedicated to helping patients overcome reproductive and infertility issues and to achieve their goals of having a family.

Dr. Luky is originally from Medan but resides in Jakarta with his wife and 3 kids. In his spare time, he enjoys trying out new restaurants and his favorite food is Nasi Padang and Nasi Goreng.