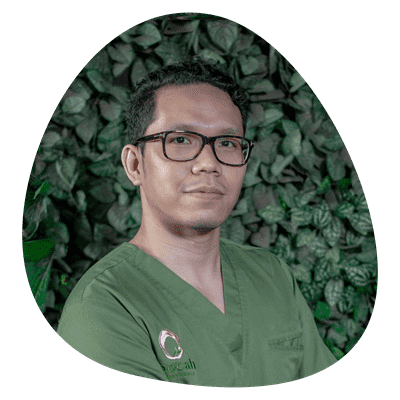 Dr. Gito Restiansyah Wasian, Sp. And
Specialty: Sp.And
Completed his study in the andrology residency program at Universitas Airlangga Surabaya. Dr. Gito Restiansyah Wasian, Sp.And has a special interest in fertility, especially in assisted reproductive technology. 
Previously, dr. Gito completed his study as a Medical Doctor at Fakultas Kedokteran Universitas Indonesia. After graduating, he worked in Puskesmas Pasir Panjang and RSUD Kota Kupang as an internship doctor. He also worked as Research Manager assistant of Faculty of Medicine Universitas Indonesia, and as emergency doctor in Rumah Sakit Pertamina Jaya Jakarta for a period of time.
Dr. Gito is involved in several organizations and has achieved many skills. He always brings his best capabilities in any previous works.
"Netflix and chill" in his spare time, dr. Gito is an easy going person.