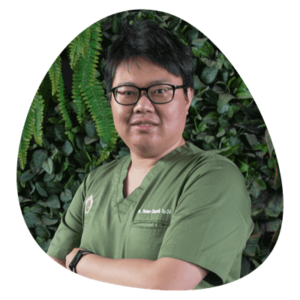 dr. Androniko Setiawan, Sp. And
Specialty: Sp. And
"The problem of male infertility is an area of greatest interest to me. It takes full dedication for anyone who wants to jump in there. And I vow to be one of them."
That was the description of Dr. Androniko Setiawan about the world he has been practicing for a dozen years ago.
Not a figment, Dr. Androniko shows the various trainings he has attended. Take for example, Reducing Time to Live Birth by Optimizing Ovarian Response. Also, Andrology in ART: Intra Uterine Insemination and Sperm Freezing. Additionally, Pharmacotherapy for Male Infertility. And much more
Not only serving patients in big cities, Dr. Androniko is also called to give dharma for the people in Ende, one of the remote islands in East Nusa Tenggara.
"A resident once dubbed me as Androniko the Andrologist Setiawan. Frankly, I see that as a prayer. As well as a promise of loyalty, that I must continue to be with my patients.